I have finally gotten around to taking photos and editing them to post. None of these things you see here are for sale yet but perhaps in the near future they will be. I am currently working on many diffrent pieces and will show you photos throughout the month and into September. I'm not only getting ready to vend but I'm thinking of halloween style crafts as well as christmas.
Here are a few of the things I've been working on ...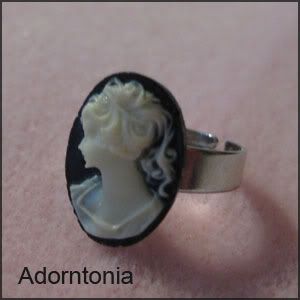 Adjustable Cameo Ring (black & white)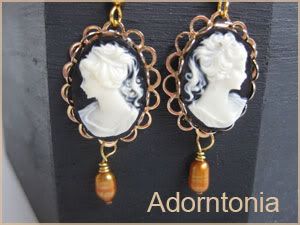 Cameo earrings with gold pearl rice bead.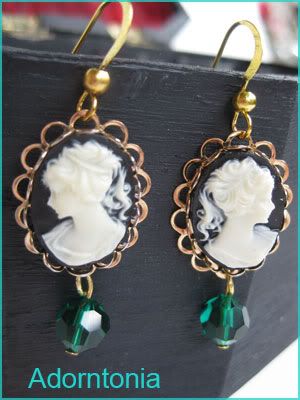 Cameo earrings with emerald glass bead.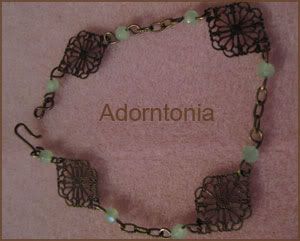 Brass filigree bracelet with peridot glass beads.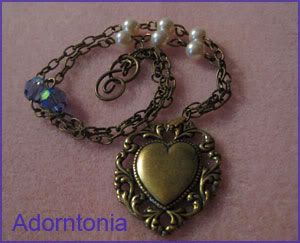 Brass heart necklace with swarovski pearls and crystals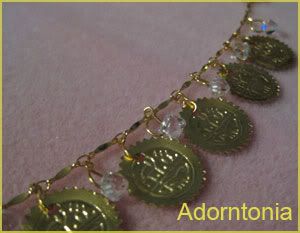 Gold toned coined braclet.
I will be making more coined jewelry soon.